67-327: Web Application Security
Carnegie Mellon University
Fall 2018 - Professor Heimann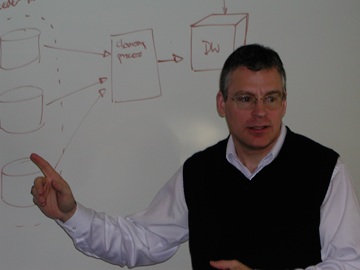 This is a technical course designed to help students learn how to exploit web applications and to be better able as developers to defend against such exploits. The course covers the process of hacking a web application, starting with initial mapping and analysis, followed by identifying common logic flaws in web apps, database and network exploits, command and SQL injections, and the like. This hands-on course requires students to be familiar with at least one popular web application framework or language (such as Ruby on Rails, PHP, Django/Python, ASP.NET or the like)
At the end of this course, students should be able to:
identify key problems in web application security
identify core defense mechanisms
identify specific vulnerabilities in a given web application
plan and execute a successful attack against a specific vulnerability
harden defenses in response to a specific vulnerability
Links at the top of the page should direct students to relevant course materials (schedule, course and program policies, and project assignments) that are being used for the Fall 2018 semester in Pittsburgh. The general policies link are for those adopted by the IS Program; all will be adhered to in this course. Information on this site is only relevant for the Fall 2018 semester only.